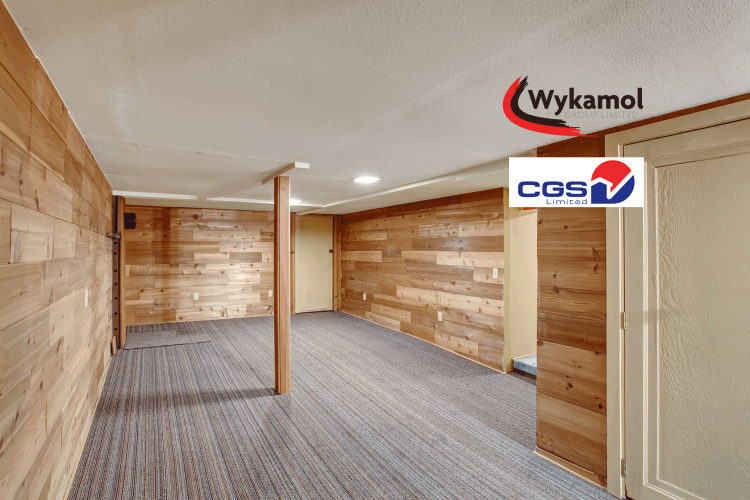 The most important thing to keep in mind when it comes to basement construction is stability. Whether it is a new excavation or you are converting an existing space, you need to make sure the structure is stable. The last thing you want is to find there is a risk of the whole building collapsing. As the top name for basement construction Hale has, we know how to ensure the development is sound and sturdy.
Reinforcement
The key to stabilising a basement is to make the walls strong so they can support the load of the building above. You also need to keep in mind that the external walls have to support the weight of the ground behind them. As a result you must think about both horizontal and vertical loads.
The best thing to do is reinforce the walls with steel rebar. This is the best option with concrete walls. However, you can also add extra support if you are building brick walls. For example you could have a sturdy core.
Waterproofing
As well as the stability, it is important to think about how to prevent damp in the basement. The space will be susceptible to it because it is subterranean. One of the biggest concerns is that water will seep through external walls from the ground outside. However, there are lots of ways to waterproof these walls. For example you could have a vapour barrier. Some people even have drainage channels in the base of the walls so the water can flow away safely.
Maintenance
Once the basement is built you need to consider how you will maintain it. This is very important. You can't simply leave it alone and never think about it again. Instead, you must keep an eye out for things like cracks and damp. If you ever see these problems you need to take action quickly to prevent a bigger issue. It is best to check the structure on a regular basis so you can monitor the condition.
Talk to us about basement construction in Hale
Select Basements is a skilful team clients can rely on to help them get the most from their basement project. Whether it is a new excavation or redeveloping an existing space, we can handle everything. For example, we can take on the construction, install waterproofing, and more.
If you want to learn more about us and why we are the best team for basement construction Hale has, please get in touch. You can also find out more by browsing our website.