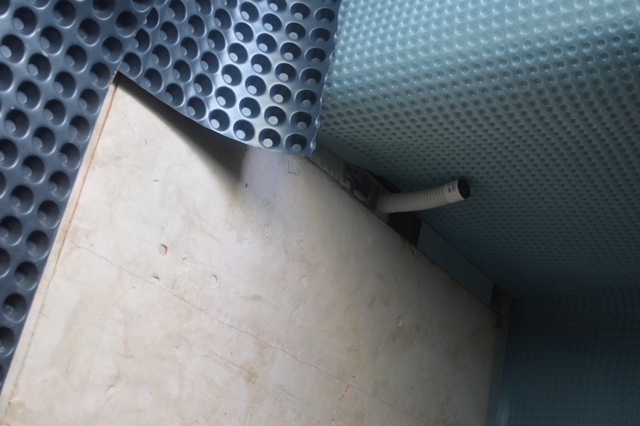 One of the worst things that can happen to a basement is water coming through the walls. If this happens, it can make the space unusable and put the whole structure at risk. Luckily there are a number of options to waterproof basements. We can help here, offering reliable services for each client. In fact, we are the top provider of basement tanking Hale has.
Water in the walls
The options for waterproofing include using a slurry mix to seal the walls and prevent water from coming through. While this can stop it from getting into the basement, it also traps the moisture in the walls. This can lead to problems in the future if you are not careful. As a result it may not be the best option for locations with a high water table and those close to rivers where the ground can be very wet for the majority of the year.
Why use a tanking membrane?
Membranes can be a better alternative than slurry in many cases. This is because they can seal a wall as effectively to stop water from getting into the basement while also allowing drainage. The idea is that water will flow down the membrane to a channel at the base of the wall. It can then drain away safely rather than remaining within the wall. Sometimes there are even pumps within the wall to ensure the moisture moves quickly to the channel.
The membranes have dimples to allow air to circulate continuously. This will reduce the water pressure and allows reliable water drainage. As a result it prevents ingress into the basement.
It is a good idea to use a membrane on older buildings if there are already problems with the masonry because of water and poor drainage. They can help to stabilise the masonry and will provide a more reliable solution than using slurry.
Call us for basement tanking in Hale
Select Basements can provide various forms of waterproofing to suit any needs. We have experience with slurry, membranes, and full tanking kits. We will advise clients about which option we feel is the best for their property.
If you have any questions about basement tanking, Hale has nobody better to ask. Contact us for info and professional support.